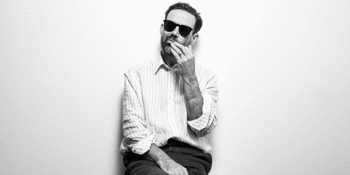 Wonderlick & New World Artists presents
Phil Jamieson And Band
with The Pictures
John Curtin Hotel (Carlton, VIC)
Thursday, 4 August 2022 8:30 PM
Phil Jamieson – frontman/singer/songwriter/ guitarist for Grinspoon will be hitting the road for a run of shows to celebrate the release of his debut album 'Somebody Else' which will be released July 29 on vinyl, CD and digitally through Cheersquad Records & Tapes.
Supporting Phil will be The Pictures - who are back in their original form after 18 years, led by Davey Lane.
"Phil's puckish performance style is underscored by a voice that can turn choirboy or demon's spawn in a blinding grin. This has at times overshadowed his humour and empathy but no more. Teasing open his lapels to show heart and scars, but also hope and the lessons learnt from throwing yourself into this art that compels and damns us. Pop music with fire and finesse.'
TIM ROGERS
"
Phil Jamieson had a choice. Come back as the cryogenically frozen rockstar from Grinspoon's halcyon days or level up with swinging widescreen pop that shows off his acting chops and matured pipes…..
Mikey Cahil
Listen to
Somebody Else
HERE
To stay updated join the Facebook event
HERE